Hypersign+ is the platform management tool that brings you the an easy way to Create, Manage and Share Content to your audiences across your organization.
Reduce time managing content
Create engaging visual messaging for internal and external use
Always have relevant, up-to-date content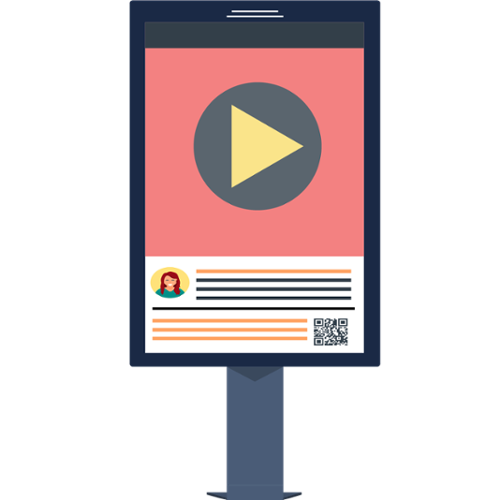 Hypersign+ is the content management tool that brings your innovation to audiences.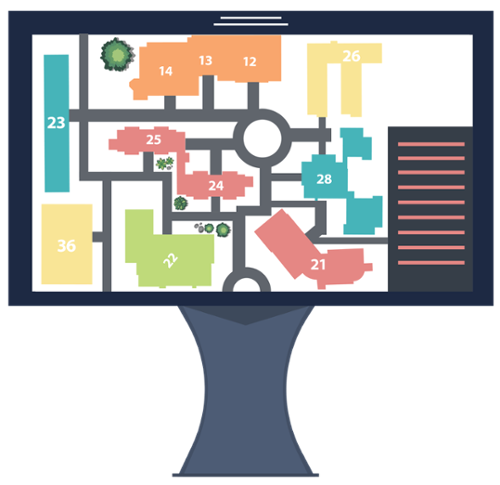 Meet the platform that guides visitors through your space.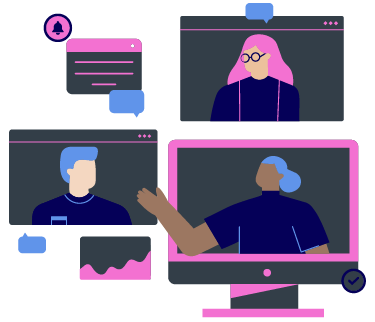 Everything you need for the best hybrid meeting experience.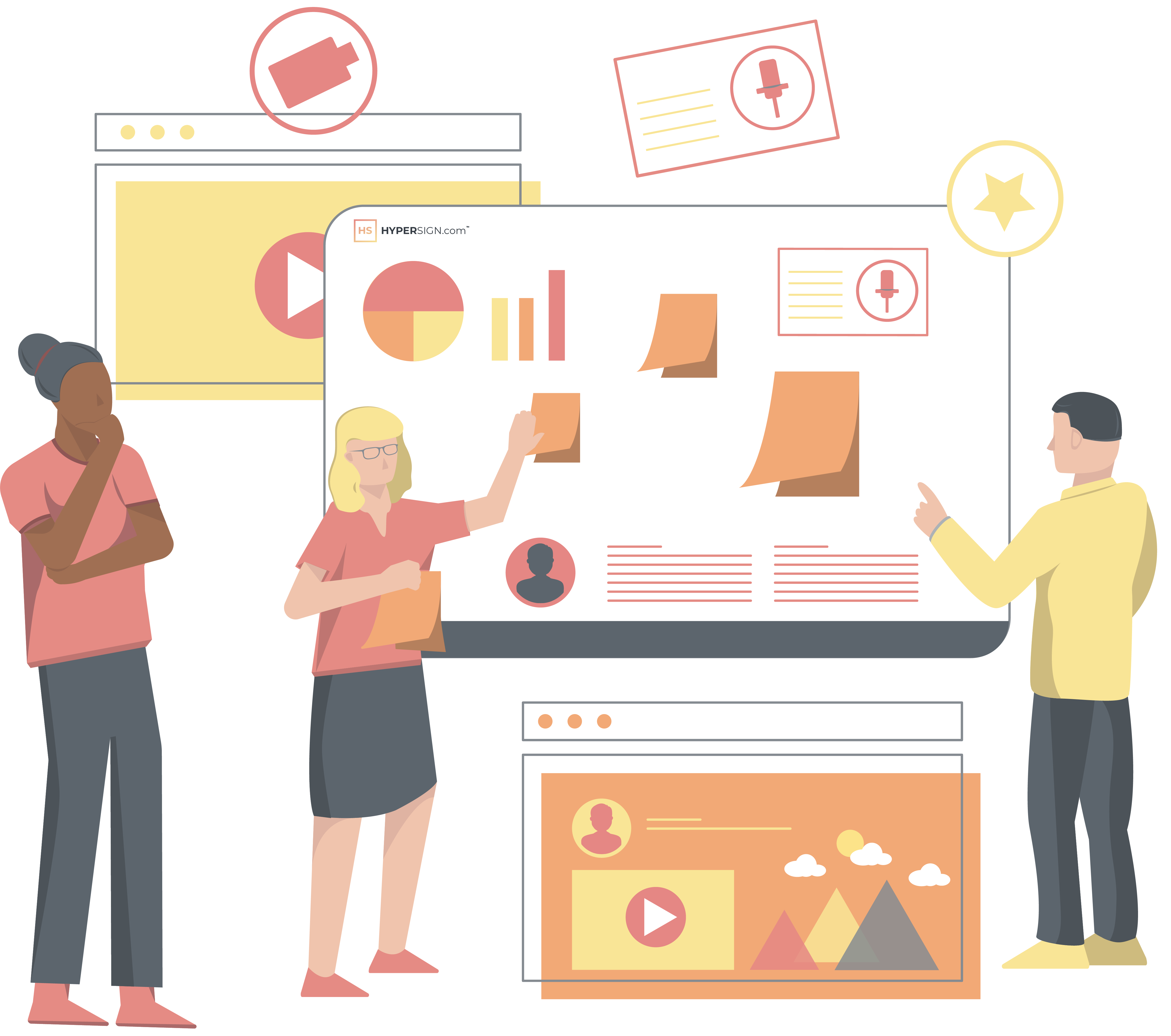 Hypersign+ is your easy-to-use content management platform.
Drag-and-drop templates for quick messaging layouts
Supports your favorite media types
Easily add and delete your content
Schedule when and where to publish content
Keep your audiences safe with alert streaming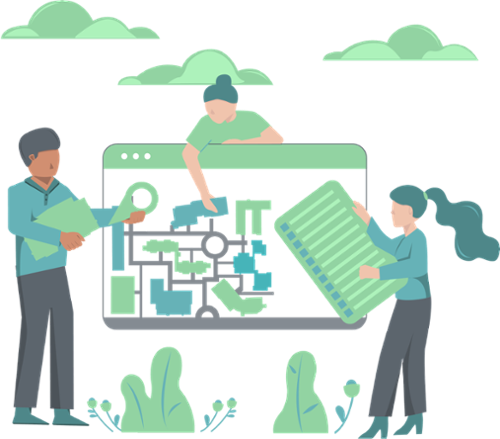 Let's take you where you want to go.
Guide visitors on your campus or within buildings
Easily update pathways
Interactive directories show offices and staff
QR codes download maps to visitors' smart phones
Personalize maps to match your branding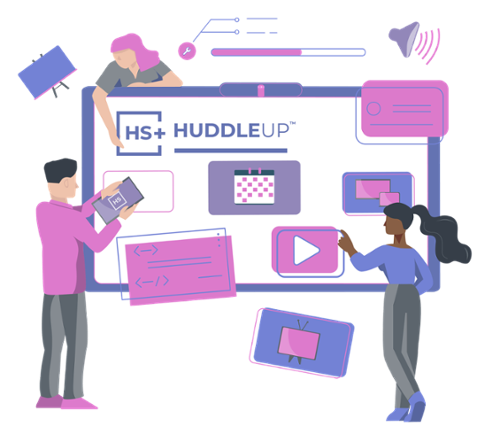 Everything you need for the best hybrid meeting experience
Optimize hybrid meeting spaces
Work through groundbreaking ideas with interactive and static whiteboards
Host virtual meetings using your favorite video conferencing platforms
Share your screen with team members
Default to corporate messaging with digital signage